Children
""I know from personal experience...getting anxious kids help early can be crucial in heading off more serious problems later in life.""
Childhood anxiety, even severe and chronic, doesn't necessarily stand in the way of success and achievement. But caring parents will do anything to help relieve their children of misery. Scott Stossel, the editor of The Atlantic magazine, tells his story of struggling, coping, and living a very productive life.
Read
Do you feel trapped by an eating disorder? If you or someone you know is struggling, help is available. Take a screening. It could save your life. Visit www.MyBodyScreening.org to locate an event or take a screening online and learn about local treatment resources.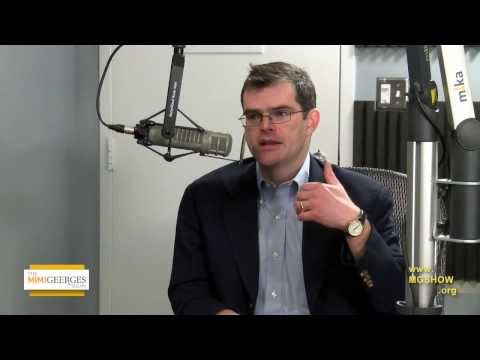 Drawing on his own long-standing battle with anxiety, Scott Stossel, author of My Age of Anxiety: Fear, Hope, Dread, and the Search for Peace of Mind, presents the history and efforts to understand an affliction that is pervasive yet often misunderstood. Watch his conversation with talk show host Mimi Geerges.
Watch
In his new book, author Scott Stossel reveals his lifelong struggle growing up and living with severe anxiety disorders — and why getting early treatment for children is so important.
Free Community Event
Wednesday, March 26, 2014
1:00 – 4:00 pm
Marriott Ballroom – 4th floor
Chicago Marriott Downtown
540 N. Michigan Ave.
Chicago, Illinois
Parents will do anything to help their children. Read one man's story of chronic and severe anxiety that began early in his childhood. The editor of The Atlantic magazine, Scott Stossel still struggles with sometimes-disabling symptoms, but he manages his disorders and lives a successful and highly productive life.
Trouble sleeping and nightmares are two symptoms of PTSD. If you've experienced a traumatic event, find out what you can do to improve your sleep.
Many people have trouble sleeping at times. But it's more likely after you have experienced an accident, war, assault, disaster, or other traumatic event.

You may find you are sleeping too little, or too much, or having nightmares. If these symptoms don't go away, get worse over time, or interfere with your daily life, it might be time to see a doctor.
Trouble sleeping and nightmares are two symptoms of PTSD.
Take some tips to remove stress, fear, and worry from your holidays. Discover how to overcome travel fears and how to help anxious children. And learn the myths and realities fo the holiday blues.