Therapists & Researchers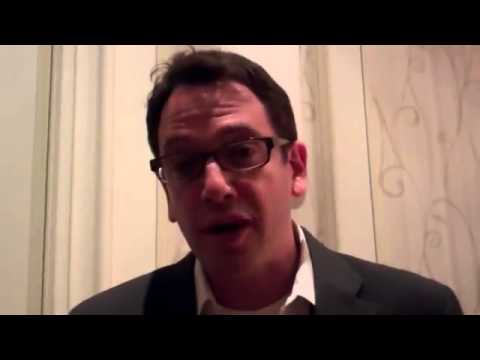 Douglas Mennin, PhD, focuses his work on understanding and treating chronic and recurring bouts of anxiety and mood disorders, particularly worry, stress, and depression. A member of the ADAA Scientific Council, he has attended 16 ADAA Annual Conferences.

Dr. Mennin is an associate professor of psychology at CUNY Hunter College, and previously he developed and directed the Yale Anxiety and Mood Services Clinic.
Watch
These ADAA professional members serve on the Nominating Committee for the Board of Directors, chaired by the immediate past president, Jerrold Rosenbaum, MD.
ADAA is accepting nominations to the Scientific Council. This standing committee is comprised of mid- and senior-level basic and clinical researchers committed to the organization. Its purpose is to contribute scientific expertise and mentorship, actively grow membership, and encourage participation in ADAA among colleagues, students, and fellows. Committee members participate in projects that maintain ADAA's leading edge in research, dissemination, treatment, and advocacy.
Dennis Greenberger, PhD
Founder and Director
Anxiety & Depression Center
Newport Beach, California

Assistant Clinical Professor
Department of Psychiatry
University of California, Irvine, College of Medicine

Dr. Greenberger describes the differences and similarities between symptoms of anxiety and depression, how the disorders are treated, and what patients can expect in treatment.
Cancellation
Notice of cancellation must be received in writing by March 4, 2013. A $75 administrative fee will be charged for all refunds. Cancellations will not be accepted after the date above for any reason, including medical and travel complications, due to the many costs associated with planning and organizing the conference. All refunds will be issued after the conference ends.
Recognizing ADAA Members
The ADAA Awards Program recognizes member participation and commitment to the association and to the community.
Member of Distinction Award

This award recognizes a mid-career clinician or researcher who advances the mission of ADAA through significant service and commitment to the organization and its membership.
To honor the memory and lifework of Jerilyn Ross, cofounder of the Anxiety Disorders Association of America and president from 1985 to 2010, this award acknowledges a professional who exemplifies excellence and outstanding advocacy for patient education and care, training, and research.
2015
David Barlow, PhD
Boston University
This award acknowledges ADAA members who fulfill the public education and outreach mission of the association by serving the community with a novel, innovative project that expands the delivery of information or clinical services.