Therapists & Researchers
""I know from personal experience...getting anxious kids help early can be crucial in heading off more serious problems later in life.""
Childhood anxiety, even severe and chronic, doesn't necessarily stand in the way of success and achievement. But caring parents will do anything to help relieve their children of misery. Scott Stossel, the editor of The Atlantic magazine, tells his story of struggling, coping, and living a very productive life.
Read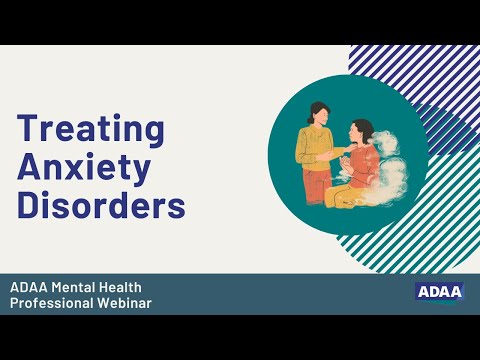 Licensed clinical social workers, psychologists, and other therapists can successfully treat disabling anxiety disorders.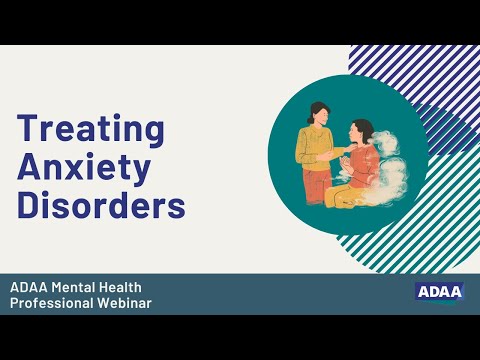 A young woman with OCD learns how to manage her OCD and finds out it no longer controls her.
Watch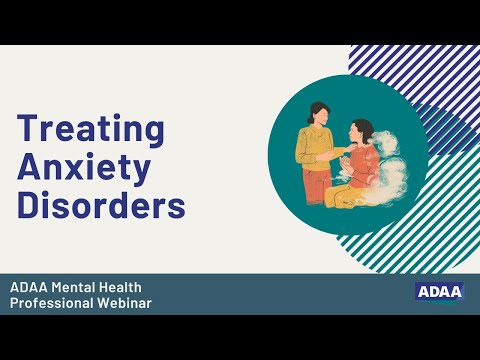 Methods clinicians use to treat anxiety disorders: medications (psychopharmacology), cognitive-behavioral therapy (CBT), complementary treatments.
Watch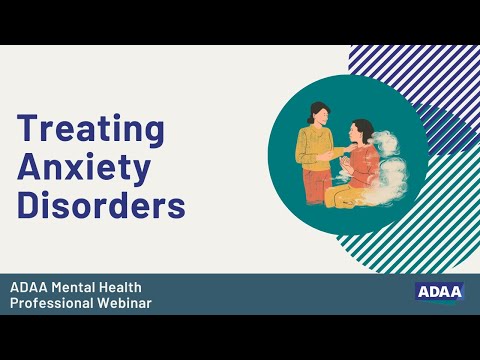 A licensed clinical social worker describes how cognitive-behavioral therapy effectively treats anxiety.
Watch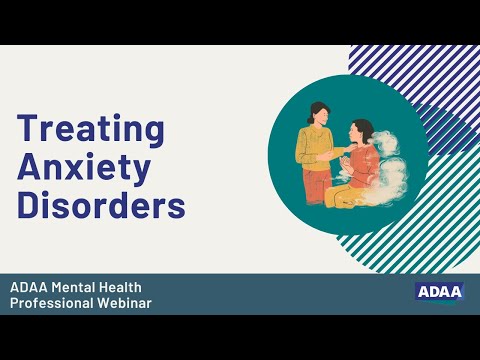 Details about how to implement cognitive-behavioral therapy (CBT) in treating anxiety, specifically using exposure and response prevention (ERP), cognitive restructuring, behavioral experiments (exposure to anxiety triggers)
Watch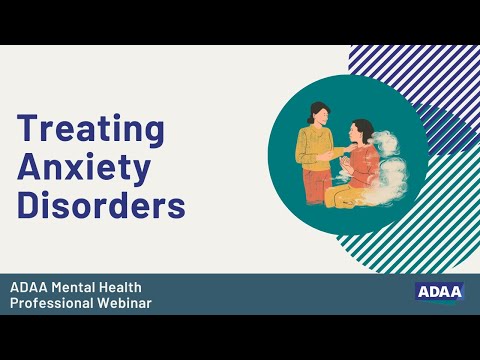 How complementary approaches to treating anxiety can be effective, including family therapy, mindfulness (acceptance), exercise, yoga, and breathing.
Watch
Anxiety and Depression Conference 2015
Below are the handouts made available by the presenters to ADAA. The titles include the first presenter's last name and the three-digit, Master Clinician, or other session number. For further information, you may refer to the Presenter Index in the final program.
Ailsa Russell, PhD
Clinical Director for the Doctorate in Clinical Psychology
University of Bath

Dr. Russell addresses treatment approaches for people with OCD and autism spectrum disorders. Her research with colleagues at Kings College London has focused on studies of people with autism, in particular trying to adapt or develop effective psychological interventions for anxiety, OCD, and other emotional disorders.