Women
"People need help. And asking for it isn't a weakness. Admitting you need help and asking for it? That is acknowledging fear and gaining strength from it. "

A lot of things scare me. Right now, those things include my first 20-mile run of marathon training that I have this weekend and sharing this post. That's the thing with fears, though. Embracing them usually makes you stronger.
Read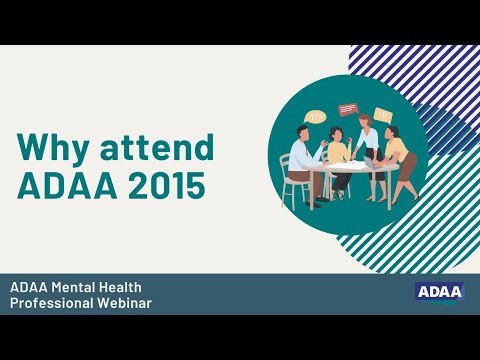 Luana Marques, PhD, is a licensed clinical psychologist in Massachusetts and an expert in cognitive-behavioral therapy (CBT) for a wide range of psychiatric disorders.

She is the senior clinical psychologist at the Massachusetts General Hospital (MGH) Center for Anxiety and Traumatic Stress Disorders program, an Assistant Professor of psychiatry at Harvard Medical School, and the Director of the MGH Hispanic Clinical and Research Program.

In addition to her extensive clinical expertise, Dr. Marques also has an active research career at Massachusetts General Hospital.
Watch
Beth Salcedo, MD
Medical Director
The Ross Center for Anxiety & Related Disorders

Assistant Clinical Professor of Psychiatry and Behavioral Sciences
The George Washington University College of Medicine and Health Sciences
Dr. Salcedo addresses the pros and cons of taking SSRIs (selective serotonin reuptake inhibitor) vs. weight gain and how these medications work to treat anxiety and depression.
Anxiety, Depression, and the LGBTQ Community: Thriving Through the Challenges
May 6, 2015
7:00 pm ET (6:00 pm CT / 5:00 pm MT / 4:00 pm PT)
Please register in advance. Register here.

Dennis Greenberger, PhD
Founder and Director
Anxiety & Depression Center
Newport Beach, California

Assistant Clinical Professor
Department of Psychiatry
University of California, Irvine, College of Medicine

Dr. Greenberger describes the differences and similarities between symptoms of anxiety and depression, how the disorders are treated, and what patients can expect in treatment.
A research study offering treatment for people who have obsessive-compulsive disorder (OCD) and are currently taking one of the following medications and still have unwanted symptoms:
Clomipramine (Anafranil)
Fluoxetine (Prozac)
Fluvoxamine (Luvox)
Sertraline (Zoloft)
Paroxetine (Paxil)
Citalopram (Celexa)
Escitalopram (Lexapro)
The goal of the study is to understand whether patients with OCD on serotonin reuptake inhibitors (SRIs) who achieve wellness from EX/RP can safely discontinue their medication.
Organization:
Center for OCD and Related Disorders at the New York State Psychiatric Institute at Columbia University; http://columbia-ocd.org/
Principal Investigator:
H. Blair Simpson, MD, PhD
Eligibility Criteria:
You may be eligible if
You have OCD.
You are between the ages of 18 and 75.
You are still having bothersome symptoms while taking one of the medications listed below for OCD.
You are interested in receiving no-cost therapy treatment that may improve your symptoms so that you may be able to stop taking your medication.
Clomipramine (Anafranil)
Fluoxetine (Prozac)
Fluvoxamine (Luvox)
Sertraline (Zoloft)
Paroxetine (Paxil)
Citalopram (Celexa)
Escitalopram (Lexapro)
Contact:
Marissa Schwartz, 646-774-8062
Location:
1051 Riverside Drive, 3rd floor, New York, NY 10032
A successful young woman breaks free from her "prison" of panic and OCD, thanks to her search for treatment. "So often, people who suffer from anxiety are laughed at as weak or neurotic. I'd like to think we're actually pretty strong: It takes a lot to silently control a ping-ponging mind." Read on.
"The world was once my oyster; now, it was my prison."
Back in 2006, I had it all: A loving fiancé, a coveted publishing job, a supportive network of friends and family. I was living in Washington, D.C., where I went out almost every night to press parties and trendy restaurants. In my spare time, I delivered meals on wheels and counseled Alzheimer's patients at the local senior center. Perfectionistic and ever so vigilant, I could've won the Perfect Life Olympics.
Read