Why is the Anxiety and Depression Conference an annual must-attend event? Find out what psychologists, psychiatrists, researchers, clinicians, and other professionals say about their experiences in 2013 and the benefits they find so useful.
Here's what some attendees have to say about why they like the Anxiety and Depression Annual Conference. Watch [1]
[1]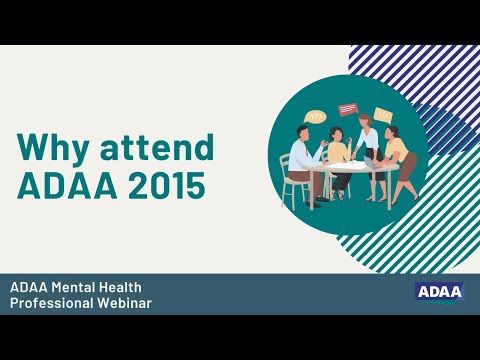 2014 Conference Co-Chairs Mark Powers, PhD, and Jasper Smits, PhD, University of Texas at Austin, describe the invaluable experience of attending the conference:
Good balance of clinical topics across anxiety and depression
Emphasis on implementation of practical skills for new and experienced clinicians
Unique opportunity to meet and hear leaders and experts
Senior leaders are accessible and available to talk to you about your career, practice, and research.
Watch [2]