Women
Sex Differences in the Network Mediating Fear Learning and Extinction

With implications for anxiety disorders, substantial data indicate that structural, cellular, and molecular differences exist between the male and female brain regions, specifically the hippocampus, amygdala, and prefrontal cortex, important for cognition, memory, and affect. (Biology of Mood & Anxiety Disorders. 2012, 2:3) Read more.
Gordon Asmundson, PhD
Professor, Department of Psychology, University of Regina, Canada
Adjunct Professor of Psychiatry, University of Saskatchewan

Investigator and leader, The Traumatic Stress Group
University of Regina
Saskatchewan, Canada
Roberto Lewis-Fernández, MD

Director of the Hispanic Treatment Program, New York State Psychiatric Institute
Associate Professor of Clinical Psychiatry, Columbia University
Lecturer on Social Medicine, Harvard University


Listen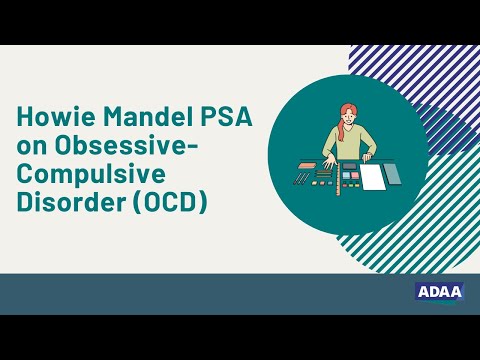 TV personality and actor Howie Mandel shares his struggle with obsessive-compulsive disorder (OCD) in a public service announcement for the ADAA campaign "Treat It, Don't Repeat It: Break Free From OCD."
Watch