College Students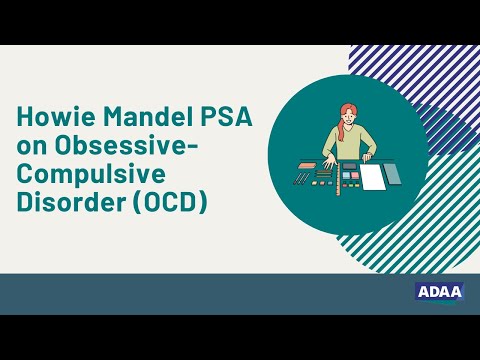 TV personality and actor Howie Mandel shares his struggle with obsessive-compulsive disorder (OCD) in a public service announcement for the ADAA campaign Treat It, Don't Repeat It: Break Free From OCD.
Watch
Patricia Gerbarg, MD, and Richard Brown, MD
Patricia Gerbarg, MD
Assistant Clinical Professor in Psychiatry
New York Medical College
Richard Brown, MD
Associate Clinical Professor of Psychiatry
College of Physicians and Surgeons
Listen
Alma College
Arizona State University
Argosy University, Inland Empire
Assumption College
Augustana College
Bowdoin College
Bowie State University
Bridgewater College
Bryn Mawr College
Cabrini College
California State University Chico
California State University Long Beach
Carthage College
Case Western Reserve University
Central Michigan University
Chapman University
Colgate University
College of Mt. St.
Active Minds – national organization of college campus chapters that works to promote mental health education and awareness on campus
ScreamFest: Let out one unified tension-breaking scream prior to finals.
Exam Oasis: Make stress balls, receive massages, play games, and offer refreshments.
Recess: Recess is a reminder of what used to be fun about school. Organize kickball, dodgeball, 4-square, or Red Rover.

If you think you have an anxiety or anxiety-related disorder, or if you feel overwhelmed or just not yourself, it's time to get help. There is no shame in talking to someone about your feelings. Getting help is a sign of strength, not weakness.
Anxiety disorders are one of the most common mental health problems on college campuses. Forty million U.S. adults suffer from an anxiety disorder, and 75 percent of them experience their first episode of anxiety by age 22.

In addition, a 2008 Associated Press and mtvU survey of college students found the following:


80 percent say they frequently or sometimes experience daily stress


34 percent have felt depressed at some point in the past three months