College Students
"I had an overwhelming foreboding that something terrible was about to happen to me, and I wouldn't be able to escape. "
My college life was enriched with family, friends, sorority sisters, successful academic achievement, and a loving boyfriend. But one night, a terrifying new element was suddenly added. Lying in bed, I began to sweat profusely. My heart was racing and I could not stay still. I had an overwhelming foreboding that something terrible was about to happen to me, and I wouldn't be able to escape. When I called my dad to explain my symptoms, he suggested that I go to the hospital.
Read
"I felt a tingling sensation spread throughout my chest. A sudden fear of death seemed to come from nowhere."
My name is Jacob. I'm 20 years old and this is my story:
It all started on what seemed like a regular day in my sophomore year of college. I went to all my classes and got back to my dorm room at about 5 p.m. When I checked to see if my roommate was in yet, I found him lying on the floor by his bed. He had died of a heart attack at 20 years old.
Read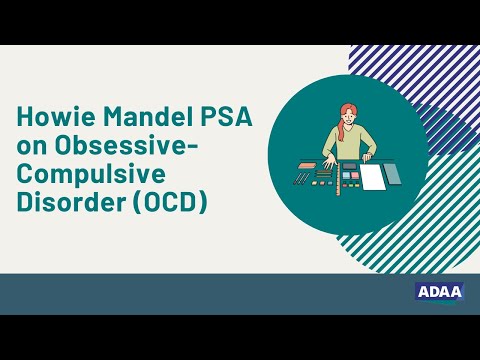 TV personality and actor Howie Mandel shares his struggle with obsessive-compulsive disorder (OCD) in a public service announcement for the ADAA campaign Treat It, Don't Repeat It: Break Free From OCD.
Watch
Patricia Gerbarg, MD, and Richard Brown, MD
Patricia Gerbarg, MD
Assistant Clinical Professor in Psychiatry
New York Medical College
Richard Brown, MD
Associate Clinical Professor of Psychiatry
College of Physicians and Surgeons
Listen
Alma College
Arizona State University
Argosy University, Inland Empire
Assumption College
Augustana College
Bowdoin College
Bowie State University
Bridgewater College
Bryn Mawr College
Cabrini College
California State University Chico
California State University Long Beach
Carthage College
Case Western Reserve University
Central Michigan University
Chapman University
Colgate University
College of Mt. St.
Active Minds – national organization of college campus chapters that works to promote mental health education and awareness on campus
ScreamFest: Let out one unified tension-breaking scream prior to finals.
Exam Oasis: Make stress balls, receive massages, play games, and offer refreshments.
Recess: Recess is a reminder of what used to be fun about school. Organize kickball, dodgeball, 4-square, or Red Rover.