Videos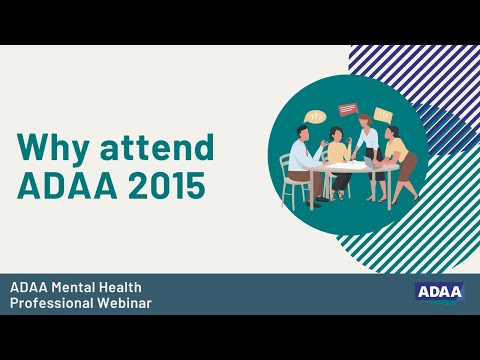 Dr. Reid Wilson, PhD, Director of the Anxiety Disorders Treatment Center in Chapel Hill and Durham, North Carolina, shares why the ADAA Annual Conference is so valuable for continuing your skills and training.
Watch
Find out why psychologist Dr. Karen Cassiday, Director of the Anxiety & Agoraphobia Treatment Center, Ltd., in Northbrook, Illinois, has been participating in the ADAA Annual Conference for more than 20 years.
Watch
Up close and personal, Conference Chair Darin Dougherty, MD, describes why he attends this important meeting every year.
Watch
The human brain goes through a complex process to form and consolidate memories. But is it possible to replace memories of fearful events, and in doing so, assist in the treatment of patients suffering from the debilitating effects of posttraumatic stress disorder or other anxiety disorders?
Dr. Joseph LeDoux and a team of New York University neuroscientists think they have found a way to replace traumatic memories through therapy.

Video from the series Speaking of Science, National Institute of Mental Health (NIMH)
Watch